TRUEFORT PLATFORM | TRUEFORT CLOUD (NEW!)
Application Monitoring & Protection Through Real-time Behavioral Analytics
Attackers will always find a way in — insulate your environment against spreading compromise by enforcing a positive security model that detects compromised service accounts, kills suspicious process execution, and curbs lateral movement
Adapt Protection to Hybrid Environments with TrueFort Cloud and Existing EDR agents
Use CrowdStrike or other EDR agents with TrueFort's workload behavior analytics to enforce protective measures faster
TrueFort gives security teams the platform and agent options they need to secure any mix of on-premises and cloud environments. Next-gen firewalls and IP address-based controls are completely ineffective in modern infrastructure. Whether your workloads execute in the cloud, in virtual infrastructure, or on physical servers, TrueFort Cloud and the easily-deployed TrueFort Platform fit segmentation and protection to any organization's critical workloads.
TrueFort Platform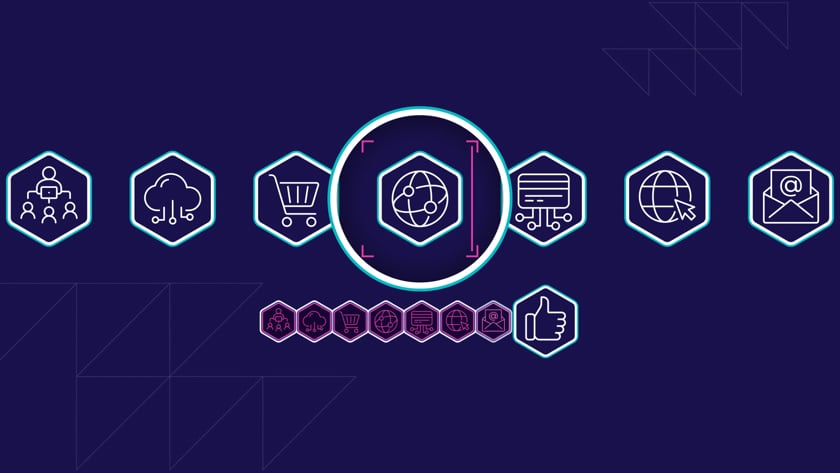 TrueFort Microsegmentation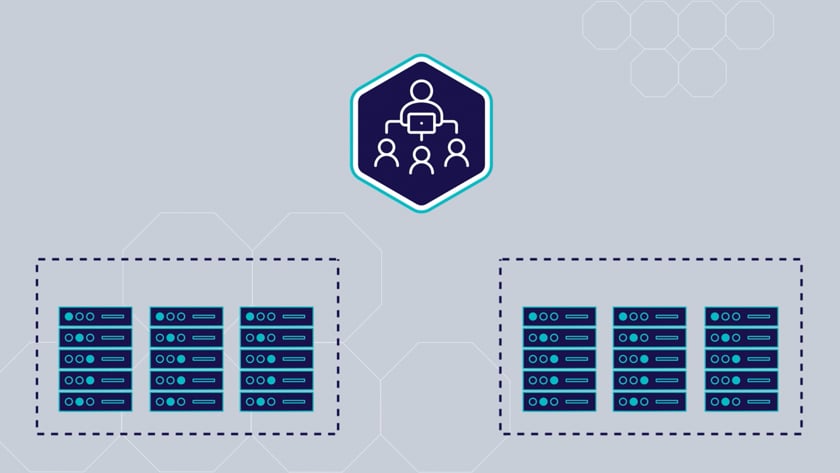 TrueFort Lateral Movement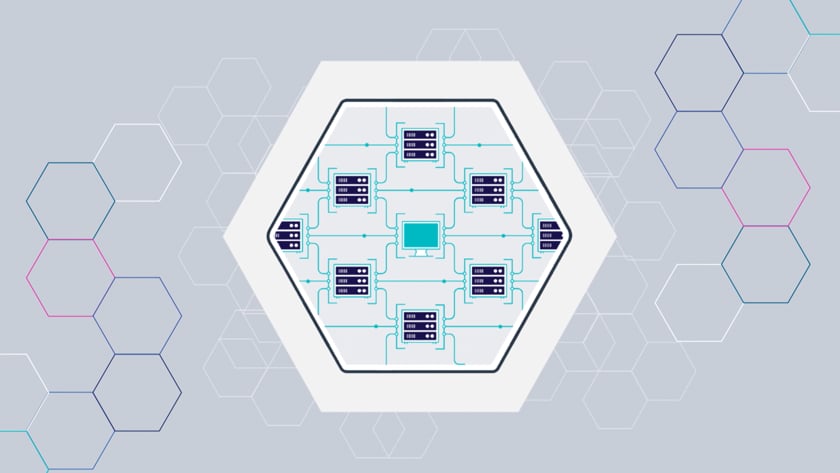 Comprehensive Risk Reduction
across Production Environments
Only TrueFort combines environment-wide security observability with real-time response, service account behavior analytics, file integrity monitoring, and CIS-certified hardening and file integrity monitoring that highlights differences between file and binary versions.
Production Environment Observability
Security teams can now see what their Operations colleagues see.
WORKLOAD DEPENDENCIES MAPPING
A 360°, security-centric map of your entire operating environment
Control application environment complexity with workload behavioral visualization
Real-time inventory of applications & workloads
Continuous account, network, and process level views of applications spanning cloud-native and data center environments.
Fine-grained intra-application and cross application relationship mapping
Easily dive into workload dependencies or zoom out to see inter-application relationships and connections.
Shared, environment-wide views get operations and security teams on the same page
Security, development, and IT operations teams now have a single source of truth for understanding operating environment risk.
APPLICATION INTELLIGENCE FOR WORKLOAD SECURITY
Advanced, workload trust-based behavioral analytics
Use runtime behaviors of your applications as a secure, trusted baseline
Automated trust profile baselines of applications and workloads
TrueFort creates detailed and updated application trust profiles using over 160 unique behavioral, security-centric attributes captured at runtime.
Model and maintain a known secure behavioral graph of your entire application environment
Using advanced machine-learning, TrueFort creates and maintains an environment-wide trust graph describing secure, allowable behavioral interactions between workloads.
Instantly see visualized trusted vs untrusted application relationships
Security teams can now easily see untrusted relationships that potentially increase the application environment attack surface.
HYBRID ENVIRONMENT COVERAGE
Cloud-native to data center environment protection
Protection spanning cloud-native tooling and 20-year old operating systems
Flexible protection spanning physical, virtual, and kubernetes workloads
TrueFort supports diverse environments and architectures ranging from legacy bare-metal Windows servers to Kubernetes pods and serverless functions.
Easily integrate into your existing security ecosystem
Leverage telemetry from existing EDR solutions, source data from security data lakes, or use TrueFort's lightweight, workload behavior agents.
A single, unified platform to identify and eliminate production environment risks
Replace disconnected point security products with a comprehensive platform for Zero Trust segmentation and cloud workload protection.
SOC VISIBILITY TO TAKE ACTION
Detailed application context for all activity a SOC analyst would disrupt
Identify and remediate configuration risks in your environment before exploit
Instant investigation clarity to respond before a compromise spreads
TrueFort shows analysts how workloads are expected to operate in their own environments, so they can act without developer guidance.
Easy integration into your existing security workflows
Leverage telemetry from existing EDR solutions, source data from security data lakes, or use TrueFort's lightweight, workload agents.
A single, unified platform to identify and eliminate production environment risks
Replace disparate point security products with a comprehensive platform for Zero Trust segmentation and cloud workload protection.
Behavioral Workload Protection
Continuously enforce workload behavior against a secure, trust-based baseline.
WORKLOAD SEGMENTATION
Stopping the spread of ransomware and preventing lateral movement
Behavior-driven, identity-based segmentation without the time-consuming maintenance
More informed, dynamic segmentation policies based on real-world workload behavior
TrueFort reveals behavioral baselines of workload usage, network connections, and command execution to instill confidence in the security team around segmentation.
Faster time to value for segmentation projects in hybrid environments
Eliminate IP address-to-workload translation to speed implementation by auto-generating segmentation policies that are right the first time.
Reduce time consuming, error prone, and costly segmentation policy maintenance
TrueFort's behavior-driven segmentation approach eliminates the manual policy maintenance required by other vendors products.
SYSTEM HARDENING
Making the attack surface less vulnerable to exploit and alerting on drift
Persist system configurations against best practices like CIS benchmarks
Out-of-the-box CIS benchmark configuration policies spanning Windows, Linux, and UNIX
TrueFort makes it easy to reduce the risk of exploit by providing CIS benchmarks for various workload operating systems as soon as deployment occurs.
Adaptation to the ideal configuration profiles each organization has specified
Start from clear industry best practices and rapidly adapt to the internal guidance unique to your organization to ensure optimal system configurations.
Immediate awareness when workloads drift from their ideal configurations
TrueFort's system hardening policies notify the security and compliance teams when minor changes occur months before an auditor is on-site.
FILE INTEGRITY MONITORING (FIM)
Ensuring that strategic workloads have not been compromised in stealth
Protect critical configuration, files, and binaries against obscure tampering
Easy to choose workloads, files, and directories that need continuous monitoring
TrueFort makes it very easy to determine which workload profiles need to be monitored, based on behavior, instead of merely IP addresses.
Continuous monitoring goes well beyond periodic file checksum and characteristic scans
Immediately alerting the security team when a file is modified can mean the difference between a mitigated compromise and a full-scale breach.
More in-depth file integrity monitoring than EDR and SIEM solutions can provide
TrueFort goes well beyond the "good enough" FIM capabilities of many security tools by not only alerting that a file changed, but showing a diff of the two versions.
SERVICE ACCOUNT ANALYTICS
Understanding how the skeleton keys are legitimately used in your environment
Identify and control unmanaged service accounts powering IoT and automation
Establishing the normal patterns of service account behavior is essential
TrueFort clearly inventories all accounts in use across data center and cloud before demonstrating the patterns of use that are legitimate and approved.
Exposing fluctuation in account behavior to find high risk account behavior and abuse
Using the baseline to identify anomalous, new account usage patterns makes it evident to security teams that service accounts may be in possession of intruders.
Immediate notification when service account behavior drifts into suspicious
TrueFort's continuous monitoring immediately alerts security teams of suspicious activity instead of waiting until approved scan windows to discover.
Cloud Detection & Response
Detect and stop attackers who scoff at "XDR". Remediate compromise in environments without frequent users.
HIGH SIGNAL, LOW NOISE ALERTING
Upgrading from high-volume, vague events to contextual alerts
Targeted, actionable alerting on critical deviations from your trusted workload behavior baseline
Enriched event analysis through the addition of application intelligence
TrueFort translates vague workload events into clear activity between microservices and databases by profiling workloads and the applications they power.
Reduced noise by comparing to an established baseline of legitimate behavior
A clear visualization of normal workload behavior makes it extremely easy to triage a new activity to decide whether to investigate further.
Immediate incident analysis and forensic detail availability
TrueFort makes it instantly evident how extensive an incident was with DVR-like playback and the ability to dig deeper into events surrounding the known compromise.
ADAPTIVE POSITIVE SECURITY MODEL
Using detailed behavioral trust profiles to respond without sacrificing uptime
Block unexpected behavior to protect business-critical applications and data
Understanding the good behavior in high speed production environments is a must
TrueFort ensures that security teams are not lost in the noise that thousands of ephemeral workloads and millions of daily events tend to create.
Using the established baseline of typical behavior to only alert on unapproved
Positive security models have proven most effective in preventing zero-day and emerging attack techniques from being successful on their first try.
Comparison to the norm makes containment of malicious more effective and complete
TrueFort makes it clear what activity is unusual, how many new events it has spawned, and how to contain it all without having a negative impact on the environment.
INCIDENT TIME MACHINE & FORENSICS PLAYBACK
Zoom into the critical point in time and easily zoom back out to identify full scope
Automatically return to the time and application-specific events for root cause analysis and fast remediation
Unmatched data collection across host, network, and database activity
TrueFort collects, analyzes, and visualizes data at more layers than other security tools to provide a complete picture of what transpired.
Continuous event recording, correlation, and decoration for optimal playback
Investigating months in the past becomes possible only when a complete record of all cross-application workload activities are clearly available.
In-depth forensic retrieval to go beyond surface-level event identification
TrueFort extends what "XDR" makes available by adding context to all events and recording the specific file and process changes for forensic teams.
TRIGGERED RUNBOOKS & 3RD PARTY SYSTEMS
Automate response actions immediately as unapproved actions occur
Integrate and execute external systems workflows based on policy triggers and detection events
Immediate triggering of segmentation and other local containment actions
TrueFort easily automates microsegmentation, process neutralization, and connection blocking with behavioral profiles that learn new workloads.
Relayed response actions through integrations to stop lateral movement beyond workloads
Use other response tools in the organization to shut down potential attacks that have expanded beyond workloads to impact endpoints or databases
Empowered SOC analysts with the ability to analyze and respond beyond "XDR"
TrueFort gives SOC analysts the options they need for orchestration and response yet cannot obtain from SIEM or "XDR" solutions